Welcome to Scotland's Premier Therapy and Holistic Personal Development Site
'Therapeutic care & Personal Development - The solution to your problems is in you'

Clinic locations in:
Edinburgh
Glasgow
Falkirk

www.scotlandtherapy.com New high graphics site coming soon. this site has more detail and information. Our new .com site when launched is a more visual summary site.

If you are looking for professional expertise that combines real dedication to professional and therapeutic development, with real qualification and accreditation, then look no further!

We have City Centre bases in Edinburgh, Falkirk and Glasgow and we are considering expanding into other cities shortly.


We adhere to appropriate NOS National Occupational standards for the therapies that we provide, and both staff members are accredited to nationally recognised standards.


There is little in life that professional therapy and meaningful personal development will not either resolve or assist.
We have two fully qualified therapists on staff, and a network of trusted colleagues around the UK we refer to. We are holistic psychologists, psychoanalysts, life coaches and complementary therapists with our main bases in Edinburgh and Glasgow.
Denise is a CCC registered counsellor, Stuart is a NCP and NACHP registered psychotherapist and counsellor with a MSc Psychology.
We adhere to appropriate National Occupational Standards, carry professional insurance and support regulation of therapists. We support the coming voluntary regulation of psychotherapy and counselling. Stuart is a CNHC registered hypnotherapist (voluntary regulation of hypnotherapy).
We are complementary health practitioners, not alternative health practitioners. This means that we work WITH the medical profession. If you have an illness or injury, or if you are going to embark on a new diet, fitness plan or if you have any uninvestigated symptoms, you must consult your medical doctor. We do not use western medical models, and we do not "treat" people. We work with clients to assist them in attaining their goals.
Our Philosophy of practice: HERE
(And some free fun & relaxing things for you to enjoy!)

Stuart is a well qualified, registered and monitored psychotherapist and counsellor. Denise is a registered and monitored counsellor and complementary therapist. We support appropriate government voluntary regulation and have campaigned for it for years.
Blog HERE

Specialist areas include:
- Anger management (HERE)
- Dyslexia counselling and coaching support (Dyslexia HERE )
- Bi polar / mood disorder management ( Bi Polar HERE )
- Depression and anxiety management (Depression HERE )
- Clinical Psychotherapy (pre HPC term) (HERE)
- Moving on from offending and related "trouble"
- NEAD (non-epileptic attack disorder) Management (HERE)
- Moving on from abuse (HERE)
- Support to carers of autistic persons, and autistic adults (more HERE)
- Mindfulness training and coaching HERE
- Holistic psychology (HERE) and solution focused psychoanalysis HERE
- Japanese Naikan, Mindfulness and Morita therapy and psychology
We also provide general support and coaching therapy
Please note we are an ADULT service provider only.
Stuart is a counsellor, psychotherapist, hypnotherapist and coach. Denise is a counsellor, coach and complementary therapist. Both are Life Coaches and Solution Focused Holistic Therapists who have qualifications at levels 3 and 4 in Psychotherapy or Counselling. Stuart is essentially a transpersonal and integrative psychoanalyst and holistic psychologist, Denise is essentially a complementary health therapist, counsellor and holistic psychologist.
Integrative and Solution focused therapy is results and outcome based, but is often guided by theory and thinking from subjects including Eastern Medicine, Philosophy, Theology, Social Policy, Health Education and Psychology. Stuart and Denise have completed a range of training courses and qualification courses in these topics and are committed to further University study of these topics in order to inform and develop professional practice. Stuart employs spontaneous style Qi Gong, Chi breathing, Zen Reiki, meditation, visualisation and mindfulness techniques from Buddhism in his practice. He also employs Taoist philosophy, Buddhist philosophy, interfaith philosophy and japanese complementary holistic styles in assisting his clients. Both therapists are Reiki attuned in various styles and use Reiki healing and philosophy where appropriate.
Stuart is a full member of the National Council of Psychotherapists and the National Association of Counsellors, Hypnotherapists and Psychotherapists. Denise is a CCC registered Counsellor and both practitioners are CMTA & SHTC registered therapists and members of the International Institute of Psychologists (Stuart: Full, Denise : Associate).
We support the coming voluntary regulation of psychotherapy and counselling. Stuart is a CNHC registered hypnotherapist (voluntary regulation of hypnotherapy).
Alphabetically listed topic list HERE

Are you suffering from?

- Poorly controlled Stress or Anger
- Problems with addictions including smoking, drugs and gambling
- Lack of confidence or poor self esteem / self image
- Sleeplessness or agitation
- Lack of positive thinking for the future
- Lack of focus, motivation or structure
Full list of issues HERE

Would you like to?

- Combine your emotional and material needs
- Stop sabotaging yourself
- Live the life you deserve, rather than just "surviving"
- Reconcile any spiritual or religious issues
- Throw off domination by others in the past or present

With the combination of lifestyle coaching and professional therapy, your well being and personal development can be addressed from a far deeper level. This permits change that is not just symptomatic, but really lasts because underlying emotional, psychological and spiritual factors are address or balanced.

Usually Life Coaching, Hypnotherapy, Psychological therapy, NLP and related therapies suffer from the fact that the goal setting they depend on do not include enough deeper meaning. With the inclusion of the holistic side this is remedied. This avoids the situation of wonderful financial success, without happiness! No such problem with our assistance!
---
NEWS:
Most News will now be via the Blog HERE
October 2011
Scotlandtherapy.co.uk expands into Falkirk. We are now available at the Complementary Healthcare Clinic, 162 Grahams Rd, Falkirk FK2 7BY
July 2011
From SEPTEMBER a weekly one hour meditation class will be provided at The Healty Life Centre. Thursdays 5.45 - 6.45. Suitable for stress reduction, anger, anxiety, depression and for general relaxation and wellbeing. More Information HERE

Stuart upgraded to Full member of the Institute of Professional Psychologists.
June 2011
Stuart has received confirmation that he has completed the MSc Psychology successfully. Official award date is 31st July 2011.
June 2011
As a result of the HPC regulation of herbalists which is coming soon, we would clarify that Denise draws on her herbalism training to recommend licensed products within the context of nutritional therapy only. She does not use the title of herbalist. Only approved and licensed products "off the shelf" will be recommended, according to manufacturer's instructions and recommendations.
May 2011
NEW LOCATION IN EDINBURGH

The Healthy Life Centre
35-37 Bread Street, Edinburgh, EH3 9AL
This centre is just off Lothian Rd near the City Centre and has Multistory Car Parking nearby.
Payments: Cash and Paypal only.
http://www.thehealthylifecentre.com/

Map HERE
April 2011
Ongoing policy: Environmental and "Green" policy HERE
Would you like to train as a professional therapist and gain an award from a fully accredited awarding body? Click:
HERE
Assistance is not just for individuals. Assistance is available for couples, families and those who care for others.

We also provide support to clients with serious long term medical or mental health issues. Clients must maintain medical supervision since we only work with cases that maintain medical support and supervision. Information HERE




(Denise only)

&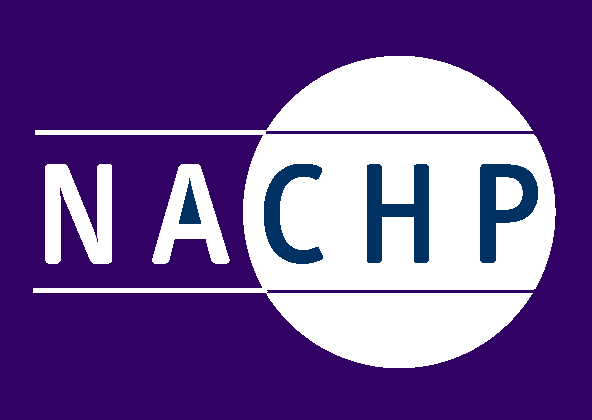 (Stuart only)
Stuart: CNHC registered Hypnotherapist
Members of the Linksclan International Healers Association
Visit The Linksclan International Healers Association
Members of the Network of Helping Hands
http://www.thenetworkofhelpinghands.com
http://www.alternative-psychology.com/
Practitioners have different exact affiliations and registrations. Exact details on request.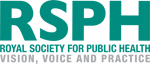 (Stuart)

(Associate: Stuart & Denise
Listed with GoToSee – The Health & Therapy Directory
www.scotlandtherapy.co.uk
www.scotlandpsychotherapy.co.uk
www.scotlandhypnotherapy.co.uk
www.scotlandcoaching.co.uk
www.edinburghpsychotherapycounselling.co.uk
www.societytherapistscoaches.co.uk
www.SHTC-training.co.uk
www.solutiontherapycoach.com
http://scotlandtherapy.4mg.com
http://lifecoachingedinburgh.info
http://www.therapistregister.co.uk/
http://lifecoachingglasgow.info