Fellows of the Society of Holistic Therapists & Coaches
www.societytherapistscoaches.co.uk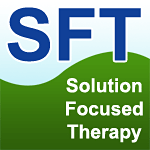 ---
About Us:
Insured
Professionally Registered
Qualified to real standards
Adhering to NOS
Dedicated to Ongoing development
Adhering to codes of ethics
Involved in training provision
Therapists with Supervision access
First established 1993
Welcome to Scotland's Premier Therapy and Holistic Personal Development Site
'Therapeutic care & Personal Development - The solution to your problems is in you'

Contacting us:




A full range of our services is currently available in a number of locations in Scotland. Our main bases are in:

Central Glasgow - main base Embody Clinic (Credit & Debit cards, Cash, Cheque with guarantee card, paypal all welcome)

Central Edinburgh - main base Salisbury centre (paypal, cash and Cheque with guarantee card welcome. NO credit / debit card facility on site)

NEW LOCATION IN EDINBURGH

The Healthy Life Centre
35-37 Bread Street, Edinburgh, EH3 9AL
This centre is just off Lothian Rd near the City Centre and has Multistory Car Parking nearby.
Payments: Cash and Paypal only.
http://www.thehealthylifecentre.com/


Map HERE

To Contact Therapy Services

EASY METHOD:





Phone:

We only give out phone numbers to genuine therapy enquiries. We do not publish online numbers since we have been deluged with unwanted sales calls each time a number has been displayed. If you email us in the first instance, we can then communicate with you, and where appropriate provide you with direct contact numbers. Clients may use the provided SMS numbers for emergancy contact and SMS. We do not enter into discussions regarding therapy by phone. Therapy is for the therapy room, not the phone.


Please read before contacting us:

1. We are fully insured.
2. We are professionally registered with multiple professional bodies.
3. We are committed to ongoing professional development vocationally and educationally. This includes UK Degree level courses with more than one University. (under and post grad).
4. We adhere to appropriate National Occupational Standards.
5. We have extensive vocational qualifications from Qualification and Curriculum Authority approved awarding bodies. These include NVQ, City & Guilds, ASET.
6. We ALSO have recognised spiritual and philosophy related awards to Doctorate level. This is in addition to UK recognised awards. This is to recognised USA Seminary standards for earned professional awards.
7. We have written over 12 professional training courses that have professional accreditation from QCA approved awarding bodies, spiritual bodies and professional bodies.
8. NOT suitable for children, or young persons since we are an Adult provider.
9. Not suitable for vulnerable adults (definition HERE ) Please note a vulnerable adult is someone who has both a disability AND is unable to self care, communicate effectively or protect themselves from exploitation or abuse. Having a mental illness or personality disorder alone does NOT make you a vulnerable adult if you are fairly functional and able to self care, communicate and generally protect your own interests.
10. If you have a medical condition or any disorder you must be under supervision appropriately and not witholding information from your medical personnel. We are not in any way shape or form an alternative to medical treatment!
11. Just because we do pastoral and philosopical therapy does not mean we in any way detract from our ethical responsibilities as therapists.

If you have any doubt regarding our qualifications or registrations, please ask. We are ready to answer your queries.


We have NO INTEREST in business programmes, advertising scams and in particular YELL.com agents. Do not Bother, we delete your calls and emails automatically!



Full address, maps and contact phone numbers are provided to all clients on booking.

In the first instance drop us (Denise and Stuart) an email or use the feedback form to contact us. We can then advise whether we feel we can appropriately assist you.

We are complementary health practitioners, not alternative health practitioners. This means that we work WITH the medical profession. If you have an illness or injury, or if you are going to embark on a new diet, fitness plan or if you have any uninvestigated symptoms, you must consult your medical doctor.

We support the coming voluntary regulation of psychotherapy and counselling. Stuart is a CNHC registered hypnotherapist (voluntary regulation of hypnotherapy).

To Contact Therapy Services


Would you like to train as a professional therapist and gain an award from a fully accredited awarding body? Click: HERE




We adhere to appropriate National Occupational Standards, carry professional insurance and support regulation of therapists.








Online Products & Services
A Range of professional services and products to support your development.

Hypnotherapy CD's & MP3
Programmed Gemstones




Are you earning what you deserve?


Key Words for Search Engines:
Edinburgh, Glasgow, Scotland. CBT, Cognitive Behavioural Therapy and training. Counselling and psychotherapy. Counsellor and Psychotherapist. Hypnotherapy, Hypnotherapist. Life Coach, Life Coaching. NLP Neuro Linguistic Programming. Accredited Therapists. Registered Therapists. Therapy and holistic healing. Anger management. Stress Management. Diet and nutrition. Weight loss and exercise programmes. Crystal healing and gemstones. Pastoral and spiritual healing. Multi faith and Wiccan healing. Reiki and energy healing. Relaxation therapy. Confidence, nerves, depressed feelings, anxiety, depression, self help, self hypnosis, hypnotist, hypnosis, trance. Phobias, fears, panic, frustration, aggression, violence, abuse. Drugs and alcohol. Eating disorders. Addictions, smoking, drugs, gambling. Personal Development. Sports Hypnosis, performance hypnosis, NLP for sales and performance.