Fellows of the Society of Holistic Therapists & Coaches
www.societytherapistscoaches.co.uk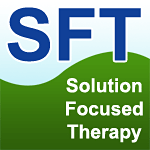 ---
About Us:
Insured
Professionally Registered
Qualified to real standards
Adhering to NOS
Dedicated to Ongoing development
Adhering to codes of ethics
Involved in training provision
Therapists with Supervision access
First established 1993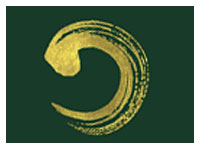 Welcome to Scotland's Premier Therapy and Holistic Personal Development Site
'Therapeutic care & Personal Development - The solution to your problems is in you'

Both of our practitioners are fully registered, insured and qualified. You have a choice of a male or female practitioner. Stuart is the senior partner and usually deals in the more complex cases. Denise is more usually involved in nutrition, healing and herbalism cases but is also a trained and qualified coach. Both practitioners however have a broad range of qualifications and competencies allowing them to cover a range of areas.
Stuart and Denise are Life Coaches and Solution Focused Holistic Therapists & psychologists who also have qualifications at levels 3 and 4 in Psychotherapy and Counselling. Stuart is a psychotherapist, counsellor and hypnotherapist. Denise is a counsellor and coach. Both therapists are dedicated to and have achieved higher levels of examination as part of degree and post graduate level assessment. Both are involved in training professional therapists.
Stuart began his career with training in analysis, stress counselling and hypnotherapy. This training took 3 years to complete, over 200 assessed client cases under supervision, and a required client approval rate of 80%. In 1996 he was assessed in his ability to provide analysis, hypnotherapy, stress management, stress counselling, NLP and complementary health therapies including specific training and coaching provision as part of an NVQ Level 4 in Training and Development assessment. This included assessment of lecturing provision for a local education authority. Since that time he has also trained in counselling and psychotherapy. He has also completed a variety of training courses in different models of psychology and philosophy, both eastern and western models. Stuart has also worked for Children's Services, in Youth work and in Intensive Service Support work with clients with violent behaviour. Before beginning this formal career Stuart was involved in multiple forms of martial arts including Karate, Wing Chung, Tai Chi, Feng Sau and kickboxing. This was complemented with transendental meditation, self hypnosis, Taoist Yoga, Taoist meditation and multi faith therapy since 1988. Since 1988 Stuart has studied and personally as well as professionally applied eastern philosophical traditions and has recovered from two injuries that western doctors told him would mean no more sport or martial arts (on two occasions). Since then he has gained his 5th Dan and has relearnt to walk and train without walking sticks. He employs spontaneous style Qi Gong, Chi breathing, Zen Reiki, meditation, visualisation and mindfulness techniques from Buddhism in his practice. He also employs Taoist philosophy, buddhist philosophy, interfaith philosophy and japanese complementary holistic styles in assisting his clients. Stuart undertook personal psychoanalysis before commencing professional practice, and is committed to ongoing analysis and support in the Naikan tradition. Stuart has completed an MSc Psychology and will officially receive the award 31st July 2011. He is due to complete an Open Degree (BA) in psychology, politics and philosophy based topics in either 2012 or early 2013, and a BA Hons degree in Philosophy in late 2013 or early 2014.

Stuart: CNHC registered Hypnotherapist
Denise began training in complementary health in 2004 and has completed training in crystal therapy, nutritional therapy, herbalism, life coaching, counselling, oriental health diagnosis, hypnotherapy and complementary therapy. Methods include coaching, energy kinesiology, relaxation therapy, visualisation, meditation and holistic psychology. Denise has completed a range of vocational training awards externally accredited at levels 4 and 5. She has also completed undergraduate university modules in social policy, health, biology, counselling and psychology. Denise is a complementary health therapist and holistic psychologist. She also assisted Stuart in co-writing the Level 4 Holistic Therapy Practitioner training course and elements of the Japanese Holistic Practitioner (level 5) course. Denise has also worked in childcare. Despite severe dyslexia Denise has proved her ability to assist clients using eastern models of healing and therapy.
Naturally analytical and listening skills from psychotherapy and counselling are often used in coaching, personal training, NLP, hypnotherapy and generally in holistic and complementary therapies.
Solution focused therapy is results and outcome based, but is often guided by theory and thinking from subjects including Eastern Medicine, Philosophy, Theology, Social Policy, Health Education and Psychology.
Stuart and Denise have completed a range of training courses and qualification courses in these topics and are committed to further University study of these topics in order to inform and develop professional practice.
In both cases the practitioners:
Are fully qualified to real national standards with either NVQ or ASET accredited awards, or other awards from SQA and QCA approved awarding bodies.

Are fully registered and insured, and are subject to professional codes of conduct and ethics.
Adhere to the NOS National Occupational Standards for therapies on offer.
Are dedicated to ongoing professional development with a minimum of two additional accredited awards at level 3 or above per year. In addition to this both practitioners are completing additional UK University courses part time in appropriate subjects (Denise: BSc, Stuart: BA). Stuart will officially receive an MSc Psychology award 31st July 2011.

Also both practitioners undertaking additional University modules as part of advanced Certificates of Education. These include completed modules: Denise: "Introduction to Counselling" (Humanistic), "Six wives of Henry 8th", "Origins of the French Revolution", "Introduction to Social Policy". Stuart: "Introduction to Counselling" (Humanistic), "Arguing about Religion" , "Philosophy of Ethics", "History of Witchcraft", "Introduction to Psychology", "Introduction to Social Policy", "Philosophy of Art".
Are involved in professional therapist training. Stuart has written a number of professional therapist training awards. These are SAC diploma courses that also lead to NCFE award certificates at the appropriate level. At the time of writing these include a level 4 accredited Life Coaching course, a Level 4 Stress Coaching course, a Level 5 Anger Coaching course, Level 4 Advanced NLP course, Level 5 Holistic Healing Practitioner course, and a level 5 accredited CBT course. These are available via an associated college who are an NCFE accredited centre (we are not ourselves directly NCFE accredited). Additional courses awaiting external accreditation but which have Diploma awards already include: Japanese Healing, Life coaching and Humanistic Counselling Joint Diploma, and Mood disorder management. These are expected to lead to NCFE Level 5 award certificates shortly. Hypnotherapy training is recognised internationally by the Professional Board of Hypnotherapy (Canada) listed HERE Denise has also contributed time and specialist knowledge to holistic healing training modules and practical training classes.
In addition to these vital standards, Stuart is also a Fellow of the Royal Society for Public Health (formerly Royal Society for the Promotion of Health), a Fellow of the Institute of Health Promotion and Education, a Fellow of the Royal Scottish Society of Arts, an NVQ Assessor, and is a Senior Professor Psychoanalysis, Philosophy, Holistic Psychology and Religious Studies, U.K. Division, Interfaith Seminary ( and Chancellor of the UK Division). He has also worked in youth, social, care and mental health positions. He has worked as a complementary health therapist since 1993. He also maintains (associate fellow) membership of the Royal Society of Medicine in order to benefit from the wealth of knowledge and study this organisation provides (this membership is neither a qualification nor a professional title, it is a professional membership maintained as part of ongoing professional development, study and resourcing. It is also not an inference of medical qualification. Neither partner is a medical doctor). Stuart is also a full member of the Institute of Professional Psychologists. Stuart is also a full member of the National Council of Psychotherapists, and a full member of the National Association of Hypnotherapists, Counsellors and Psychotherapists. Stuart is also a CHNC registered Hypnotherapist (001694-L10)
In regard to the specialised Martial Arts for persons with mental health issues class. Stuart holds a 5th Dan Blackbelt and coaching qualifications. He also has an ASET Level 3 in Qi Gong. Both practitioners have first aid training. Denise has completed child protection training modules even though it is an adult class.
Denise has a background in child care and general health studies now specialising in nutrition, healing, herbalism and pastoral issues.
Both therapists have special interest areas including anger management, stress management, mood disorder / Bi-Polar management, abuse issues, NEAD management, moving on from offending, addictions and eating disorders.
Stuart has received degrees at Masters (MA) and Doctorate (PhD & D.Phil) level from a United States based Seminary (Religious Educational Establishment). These are in relation to pastoral care only and include D.Phil awards in the context of (Pastoral) Life Coaching, Mindfulness Counseling and Pastoral Leadership. They are earned degrees following submission of work that in other formats has been awarded a clinical award of excellence (therapy use) and external accreditation (training use) here in the United Kingdom. Stuart is also a Senior Professor of the Seminary holding a UK Division (Chair) Professorship. These degrees include MA. Social Work Ministry (2000), PhD Pastoral Counselling (2001), M.Phil Mindfulness Counselling (2006), D.Phil Pastoral Leadership (2007), D.Phil Life Coaching (2007) and D.Phil Mindfulness Counselling (2009). The Seminary follows legal restrictions on the awarding of Divinity based degrees and is in no way a degree mill, and makes no fraudulent claims. Stuart actively uses elements of philosophy and mindfulness in his practice.
Denise has also received an earned degree from the Seminary. She also contributed substantial material for training programmes as part of her degree submission, submitted for an earned award of D.Phil Pastoral Healing (2007). These materials have also been used in the UK as course materials for accredited courses. Again this is mainly relevant to pastoral and healing work and exists alongside certification from the Church of Seven Planes as a Certified Crystal Healer. Denise is also a Fellow of the Royal Scottish Society of Arts.
Both partners are ordained multi-faith / interfaith minsters: Denise and Stuart are both CSP healing & pastoral ministers.
Both therapists have multiple Reiki attunements in different models of Reiki and energy healing. Stuart in Usai (Grandmaster level 18), Fusion, 5 Buddha, Zen, Brighid. Denise in Usai, Dolphin, Isis. More info HERE


(Continuous Professional Development). Stuart has also completed the "Bipolar disorder: management in primary care - in association with NICE", "

Bipolar disorder: management in secondary care - in association with NICE"

, "Using cognitive behavioural therapy techniques in general practice", "Patient confidentiality and disclosing information", "Alzheimer's disease: diagnosis and management", "What's a good diagnostic test?", "Anxiety and depression: in association with NICE", "Diagnosis", "Breaking bad news to patients and relatives", "Dealing with difficult doctors","Prescribing antihypertensives: what the patient is thinking", "Epilepsy - in association with NICE",

"Complaints: how to deal with them",

"The Mental Health Act: an update", Continuous Professional Development modules with British Medical Journal Learning. Previous work based CPD included: "Manual Handling in the workplace", "Health and Safety in the workplace", "Epilepsy awareness course", "Handling medication course", "ISS Intensive Service Support training", "Violence at the workplace"

.

Stuart has also attended post graduate University training modules in "Ethics", "Listening and Interviewing Skills", "Housing", "Understanding Mental Health", "Community Development", "Research Methology", "Looking after Children", "Social Action for Change", "Social Work law", "Issues in Brain and Behaviour", "Identity in Question" (pychodynamic, structure of language & subjectification approaches). Stuart also enjoys development courses of an unaccredited nature. Courses he has completed include "Buddhism 101". "Buddhism 102: Ethics", "Taoism 101". Stuart is also a member of the To Do Institute, a provider of specialised eastern philiosophy and psychology training. Stuart also enjoys membership of the Society for Philosophy in Practice which provides debate, discussion and peer written journals.

(Continuous Professional Development).

Denise has also completed :"Anxiety and Depression - in Association with NICE", "

Epilepsy - in association with NICE", "Child Protection part 1: your responsibilities - in association with the BMA ethics department",

"Child Protection part 2: your responsibilities - in association with the BMA ethics department"

Continuous Professional Development modules with British Medical Journal Learning.

Supervision and support. Both therapists have access to the 13 member advisory board of the SHTC of which they are members. This board gives access to technical advice and support, and supervision where needed. Both therapists are dedicated to ongoing Reiki training, self development and attunement through partnered Reiki providers. Stuart undertakes self analysis, training and supervised analysis with the To Do institute through their reflection and meditation month long courses. Naturally both have tutor support for their ongoing CPD university studies. Both enguage in peer supervision.

Neither therapist falls into a category that requires disclosure checks. Neither works in "heathcare", nor with vulnerable adults or children. Since Stuart works with emotional issues however he has voluntarily completed Basic Disclosure Scotland checking as part of good practice. Denise has been enhanced disclosure checked in her role as a mental health volunteer.

Denise has completed first aid and mental health first aid training and completes additional training in her role as a mental health volunteer.





Denise is a CCC registered counsellor, Stuart is a NCP and NACHP registered psychotherapist and counsellor.

We adhere to appropriate National Occupational Standards, carry professional insurance and support regulation of therapists. We support the coming voluntary regulation of psychotherapy and counselling. Stuart is a CNHC registered hypnotherapist (voluntary regulation of hypnotherapy).





Please note that the degrees held by Stuart and Denise from the International Interfaith Seminary are earned theology degrees and not purchased or honorary degrees. They required substantial work that has taken over 15 years to complete. The work has also gained substantial recognition in different formats gaining a clinical award of excellence in practical therapeutic use, and external accreditation in training use, both in the UK. We are NOT medical doctors and our doctorates are in pastoral and divinity based topics. This degrees are NOT from a "degree mill" or other fraudulent source, such as those recently publicised in the UK media, and we join in condemning such misleading organisations. Indeed both Stuart and Denise have completed UK University training and continue to do so as part of their Ongoing Professional Development.




In the first instance drop us an email or use the feedback form to contact us. We can then advise whether we feel we can appropriately assist you.




Main locations:




Edinburgh bases

Edinburgh - main base we practice from
Salisbury centre, 2 Salisbury Rd, Edinburgh, EH16 5AB

http://www.salisburycentre.org

Note: this is a centre used by many different therapists including ourselves and is not our listed business address. We practice from here "on demand" among other locations. Please do not send mail or post here.

Payments: Cash, paypal. NO credit or debit card facilities on site.




Map on "Google (copyrights acknowledged)





NEW LOCATION IN EDINBURGH





The Healthy Life Centre


35-37 Bread Street, Edinburgh, EH3 9AL
This centre is just off Lothian Rd near the City Centre and has Multistory Car Parking nearby.


Payments:

Cash and Paypal only.
http://www.thehealthylifecentre.com/


Map HERE




Glasgow Bases

Glasgow - Main base we practice from (as of August 2009)
Note: this is a centre used by many different therapists including ourselves and is not our listed business address. We practice from here "on demand" among other locations. Please do not send mail or post here.

http://www.embody-massage.co.uk/
Payments: Cash, Cheque with card, Paypal, Credit and Debit card facilities with small surcharge on site


Google map (copyrights acknowledged): HERE

(please note Google street view is out of date and predates clinic opening)

Falkirk Base:

Complementary Healthcare Clinic

Grahams Rd

Falkirk FK2 7BY




To Contact Therapy Services


Would you like to train as a professional therapist and gain an award from a fully accredited awarding body? Click:

HERE


Professional Memberships: Level of membership and professional body varies between practitioners, details on request:
(Both)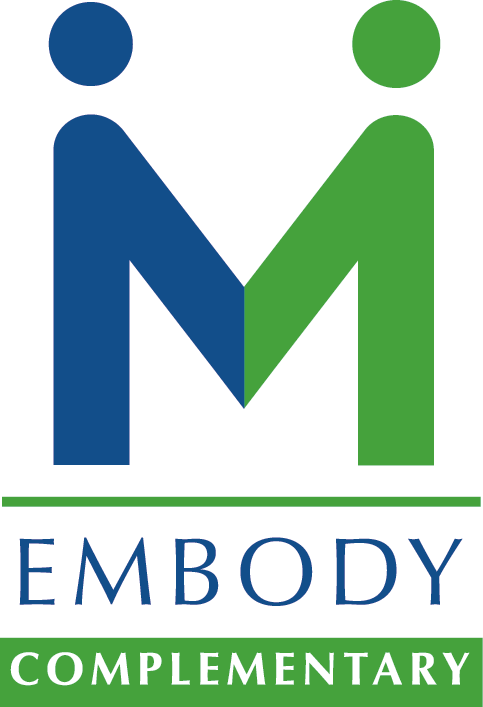 (Both)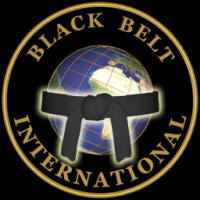 (Stuart)

(Stuart)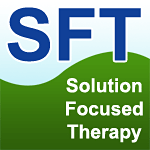 (Both)

(Stuart)

(Both)
(Stuart)

(Denise only)

(Stuart only)

(Associate: Denise, Full: Stuart)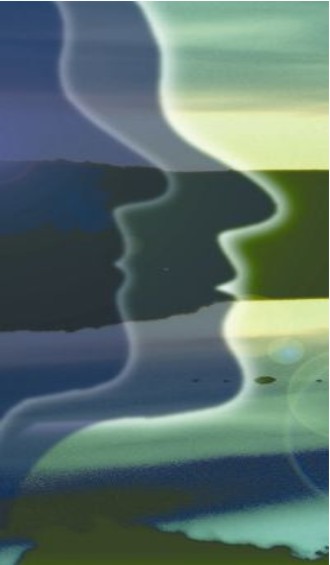 (Stuart only)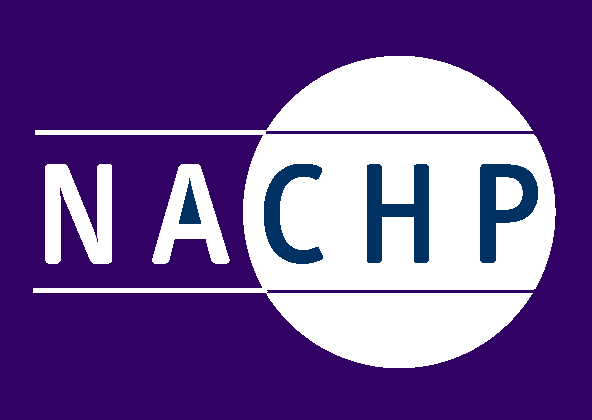 (Stuart only)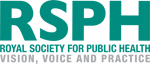 (Stuart Only)

(Stuart)
(Stuart advocates on behalf of clients against Statutory bodies where appropriate, using accredited training in Social Work related topics - not qualified / registered social workers)
Members of the Linksclan International Healers Association
Visit The Linksclan International Healers Association
Members of the Network of Helping Hands
http://www.thenetworkofhelpinghands.com

Online Products & Services
A Range of professional services and products to support your development.

Hypnotherapy CD's & MP3
Programmed Gemstones




Are you earning what you deserve?