Fellows of the Society of Holistic Therapists & Coaches
www.societytherapistscoaches.co.uk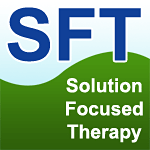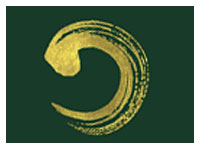 Qi Gong Alliance
---
About Us:
Insured
Professionally Registered
Qualified to real standards
Adhering to NOS
Dedicated to Ongoing development
Adhering to codes of ethics
Involved in training provision
Therapists with Supervision access
First established 1993
Welcome to Scotland's Premier Therapy and Holistic Personal Development Site
Green and Environmental Policy

At Scotlandtherapy we take green issues very seriously. It is part of our holistic philosophy that we should take care of the environment since we are part of a complex biosphere and not merely "users" of resources. We have therefore introduced a number of policies in order to minimise our negative impact on the environment, as well as to take positive action in other areas. These measures are primarily at our paperwork "home" base, but also impact on our use of offices, meeting places and transport.


These policies include:

- Using the www.care2.com web services to offset carbon use and donate by click to a range of charity projects for the environment and different animal species

- The use of new high efficiency printer cartridges and recycled cartridges.

- To use recycled paper or sustainable paper where possible

- To shred confidential documents and compost them once they are no longer needed

- To recycle all non-confidential documents

- To recycle over 50% of business and domestic waste generated by the partners

- To invest business revenue in the herb garden to produce healthy product for the business

- To invest in biodiversity around the herb garden

- To invest in "bee-friendly" plants

- To avoid all use of pesticides

- To prioritise facilities using fair trade products for meetings and business meals / drinks

- To use public transport for all local business trips unless substantial equipment is needed

- To continue using efficient small engine car transport for longer distances where public transport is not practical

- The continued use of low energy light bulbs including full spectrum low energy bulbs

- To turn down the central heating thermostat on the paperwork office by 2 degree's centigrade in cold weather

- To turn off all computer and other electrical equipment when not is use, avoiding any "stand by mode" use.

- To use "virtual" facilities where possible to save on resource and energy use.



To Contact Therapy Services

EASY METHOD:



From 2010 psychological therapy will also contain elements of mindfulness and CBT in order to increase client development between sessions.u will have caused us to be charged for no reason. This means unless you contact us properly, we will ignore you.



Denise is a CCC registered counsellor, Stuart is a NCP and NACHP registered psychotherapist and counsellor.

We adhere to appropriate National Occupational Standards, carry professional insurance and support regulation of therapists. We support the coming voluntary regulation of psychotherapy and counselling. Stuart is a CNHC registered hypnotherapist (voluntary regulation of hypnotherapy).
Assistance is not just for individuals. Assistance is available for couples, families and those who care for others.

We also provide support to clients with serious long term medical or mental health issues. Clients must maintain medical supervision since we only work with cases that maintain medical support and supervision. Information HERE

Listed with

GoToSee – The Health & Therapy Directory

www.scotlandtherapy.co.uk
www.scotlandpsychotherapy.co.uk
www.scotlandhypnotherapy.co.uk
www.scotlandcoaching.co.uk
www.edinburghpsychotherapycounselling.co.uk
www.societytherapistscoaches.co.uk
www.SHTC-training.co.uk
www.solutiontherapycoach.com
http://scotlandtherapy.4mg.com
http://lifecoachingedinburgh.info
http://www.therapistregister.co.uk/
http://lifecoachingglasgow.info

Online Products & Services
A Range of professional services and products to support your development.

Hypnotherapy CD's & MP3
Programmed Gemstones




Are you earning what you deserve?


Key Words for Search Engines:
Edinburgh, Glasgow, Scotland. abuse, abuse issues, abuse victim, domestic violence, sexual abuse, violent abuse, CBT, Cognitive Behavioural Therapy and training. Counselling and psychotherapy. Counsellor and Psychotherapist. Hypnotherapy, Hypnotherapist. Life Coach, Life Coaching. NLP Neuro Linguistic Programming. Accredited Therapists. Registered Therapists. Therapy and holistic healing. Anger management. Stress Management. Diet and nutrition. Weight loss and exercise programmes. Crystal healing and gemstones. Pastoral and spiritual healing. Multi faith and Wiccan healing. Reiki and energy healing. Relaxation therapy. Confidence, nerves, depressed feelings, anxiety, depression, self help, self hypnosis, hypnotist, hypnosis, trance. Phobias, fears, panic, frustration, aggression, violence, abuse. Drugs and alcohol. Eating disorders. Addictions, smoking, drugs, gambling. Personal Development. Sports Hypnosis, performance hypnosis, NLP for sales and performance.