Fellows of the Society of Holistic Therapists & Coaches
www.societytherapistscoaches.co.uk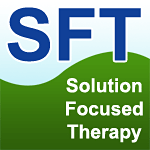 ---
About Us:
Insured
Professionally Registered
Qualified to real standards
Adhering to NOS
Dedicated to Ongoing development
Adhering to codes of ethics
Involved in training provision
Therapists with Supervision access
First established 1993
Welcome to Scotland's Premier Therapy and Holistic Personal Development Site
'Therapeutic care & Personal Development - The solution to your problems is in you'

Clinical Psychotherapy Edinburgh, Falkirk and Glasgow.
We are complementary health practitioners, not alternative health practitioners. This means that we work WITH the medical profession. If you have an illness or injury, or if you are going to embark on a new diet, fitness plan or if you have any uninvestigated symptoms, you must consult your medical doctor.
Clinical Psychotherapy and Counselling in Edinburgh, Falkirk and Glasgow
Stuart is a NACHP registered clinical psychotherapist, clinical counsellor and CNHC registered clinical hypnotherapist with qualifications from SQA and SQA (Qualification Curriculum Authority & Scottish Qualification Authority) approved awarding bodies. He is also NCP (National Council of Psychotherapists) registered. He is a SHTC registered Life Coach, and CTHA registered complementary therapist. He is an full member of the Institute of Professional Psychologists and has a MSc Psychology.
Stuart began his career with training in analysis, stress counselling and hypnotherapy. This training took 3 years to complete, over 200 assessed client cases under supervision, and a required client approval rate of 80%. In 1996 he was assessed in his ability to provide analysis, hypnotherapy, stress management, stress counselling, NLP and complementary health therapies including specific training and coaching provision as part of an NVQ Level 4 in Training and Development assessment. This included assessment of lecturing provision for a local education authority. Since that time he has also trained in counselling and psychotherapy. He has also completed a variety of training courses in different models of psychology and philosophy, both eastern and western models. Eastern models include Taoist healing methods and eastern Zen & Buddhist models including Morita, Naikan and Buddhist Object Relation Theory and Mindfulness. Meditation, Qi Gong and Reiki are also employed. Stuart has also worked for Children's Services, in Youth work and in Intensive Service Support work with clients with violent behaviour. He has completed ASET level 3 or 4 awards in Life coaching, NLP, Grief counselling, Psychotherapy, Counselling, Mental Health, Hypnotherapy and Chi Gung. Stuart has a BSc business related degree, with relevance to life coaching and NLP analysis methods. He has a MSc Psychology. He is half way through a BA in Philosophy. He has a range of post graduate theological Masters and Doctorate awards with relevance to Eastern Philosophy methods. Stuart has completed a recent disclosure check.
Denise is a CCC registered counsellor and SHTC registered Life coach. She is a CTHA registered complementary therapist. She began training in complementary health in 2004 and has completed training in crystal therapy, nutritional therapy, herbalism, life coaching, counselling, oriental health diagnosis, hypnotherapy and complementary therapy. Methods include coaching, energy kinesiology, relaxation therapy, visualisation, meditation and holistic psychology. Denise has completed a range of vocational training awards externally accredited at levels 4 and 5. She has also completed undergraduate university modules in social policy, health, biology, counselling and psychology. Denise is a complementary health therapist and holistic psychologist. She also assisted Stuart in co-writing the Level 4 Holistic Therapy Practitioner training course and elements of the Japanese Holistic Practitioner (level 5) course. Denise has also worked in childcare. She is an associate member of the Institute of Professional Psychologists. Denise also works as a mental health volunteer and has completed enhanced disclosure checks, first aid and mental health first aid training. She is over half way through a BSc Criminology and Psychology award.
Different Sorts of Psychological therapy
There are many different sorts of psychological therapy and theory. These include:


Stuart provides a combined and integrated form of psychotherapy, using CBT, psychoanalysis, humanistic, coaching, Transpersonal and hypnotherapy based methods entirely depending on the needs of the client.


Cognitive Behavioural Training / Therapy / Coaching
CBT or CBC is referred to by different therapists as either Cognitive Behavioural Therapy, or Cognitive Behavioural Training / Coaching. The difference is in the approach and practice style of the therapist. As the name suggests CBT is about:
Cognitive: changing perceptions and the way we feel about things
Behavioural: changing the way we behave towards things
Therapy: The change process (alternatively Coaching in CBC)

CBT works best when combined with other methods and styles like life coaching and hypnotherapy. A good CBT practitioner will have comprehensive psychotherapy and counselling skills. A common form of CBT is "Stress Innoculation Therapy" which is a process used to address phobias, fears and feelings of discomfort.
Qualifications and Standards
As with all therapies the practitioner should adhere to the National Occupational Standards (NOS Counselling) and have recognisable qualifications. These include ASET 3 and 4 awards.

Stuart: Integrated Therapeutic Counselling ASET Level 4, Psychotherapy ASET level 3 & 4, Counselling Grief and Bereavement ASET level 3, NVQ accreditation in appropriate area of competence, Multiple diplomas in Psychotherapy and Counselling. Denise holds an ASET Level 4 in Professional Therapeutic Counselling and other diplomas in counselling and psychotherapy. He has a MSc Psychology.

Both therapists are dedicated to ongoing university level professional development. Both therapists are professionally registered with reputable professional bodies with strict codes of conduct and ethics.




We adhere to appropriate National Occupational Standards, carry professional insurance and support regulation of therapists. We support the coming voluntary regulation of psychotherapy and counselling. Stuart is a CNHC registered hypnotherapist (voluntary regulation of hypnotherapy).

In the first instance drop us an email or use the feedback form to contact us. We can then advise whether we feel we can appropriately assist you.

To Contact Therapy Services

EASY METHOD:



From 2010 psychological therapy will also contain elements of mindfulness and CBT in order to increase client development between sessions.

Would you like to train as a professional therapist and gain an award from a fully accredited awarding body? Click: HERE




Would you like to train to be a CBT coach or consultant? Click HERE for training options








Online Products & Services
A Range of professional services and products to support your development.

Hypnotherapy CD's & MP3
Programmed Gemstones




Are you earning what you deserve?


Key Words for Search Engines:
Edinburgh, Glasgow, Scotland. CBT, Cognitive Behavioural Therapy and training. Counselling and psychotherapy. Counsellor and Psychotherapist. Hypnotherapy, Hypnotherapist. Life Coach, Life Coaching. NLP Neuro Linguistic Programming. Accredited Therapists. Registered Therapists. Therapy and holistic healing. Anger management. Stress Management. Diet and nutrition. Weight loss and exercise programmes. Crystal healing and gemstones. Pastoral and spiritual healing. Multi faith and Wiccan healing. Reiki and energy healing. Relaxation therapy. Confidence, nerves, depressed feelings, anxiety, depression, self help, self hypnosis, hypnotist, hypnosis, trance. Phobias, fears, panic, frustration, aggression, violence, abuse. Drugs and alcohol. Eating disorders. Addictions, smoking, drugs, gambling. Personal Development. Sports Hypnosis, performance hypnosis, NLP for sales and performance. Psychotherapy Edinburgh. Psychotherapy Glasgow. Counselling Edinburgh. Counselling Glasgow. CBT Edinburgh. CBT Glasgow. Psychotherapy, psychotherapist, counsellor, counselling, psychotherapist in Edinburgh. Clinical psychotherapy in Glasgow. Psychoanalysis, psychoanalyst, psychologist, psychology. Psychotherapist Edinburgh, psychotherapist Glasgow, psychotherapy Edinburgh, psychotherapy Glasgow.