Fellows of the Society of Holistic Therapists & Coaches
www.societytherapistscoaches.co.uk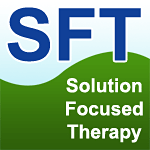 ---
About Us:
Insured
Professionally Registered
Qualified to real standards
Adhering to NOS
Dedicated to Ongoing development
Adhering to codes of ethics
Involved in training provision
Therapists with Supervision access
First established 1993
Welcome to Scotland's Premier Therapy and Holistic Personal Development Site
'Therapeutic care & Personal Development - The solution to your problems is in you'
Depression Counselling Edinburgh and Glasgow
Depression, Anxiety and Post Traumatic Stress Disorder are commonplace in the UK population and are medical conditions. As such you must seek assistance from a medical doctor as well as seeking appropriate support in terms of counselling or coaching.

Complementary Health therapists like ourselves do not diagnose, and do not claim to treat the condition directly. When it comes to medical conditions like depression, counselling or life coaching and other complementary methods can be extremely helpful as part of an overall care plan and management plan, but may not be called a "cure". This said, most GP's are happy for their patients to also seek private therapy support from properly qualified practitioners, since the value of emotional support is clear.

Depression is usually best treated as a care plan:
1. Always seek support from your GP
2. As long as there is no objection on medical grounds (very rare) it is usually a good idea to seek counselling, coaching or other similar support.
3. Consider support groups, self help reading and self help methods. A good Life Coach can help you with these.
4. Maintain contact and support with your GP or specialist so that you continue to maintain medically qualified supervision.


Coaching, Counselling and psychotherapy with Depression
Counselling, psychotherapy and coaching methods do not "treat" or attempt to "cure" the actual depression

. We are not allowed to call it that because it is against UK advertising regulations, and for good reason. What we can do however is address the causes for the depression if those are transitional, trauma, grief, bereavement or learning related. Therefore if your depression is caused by a trauma or grief for example, we can work on that, and by dealing with it you may be able to overcome your depression.

In other cases depression and other conditions are clinical and organic in nature. In other words they have a physical causation. Where the cause is physical and not emotional, therapy can not "remove" or "address" the actual cause as it can in many emotional conditions. Instead the emphasis is on helping the client to manage the condition better, reducing symptoms, enabling early warning, and providing self help tools to improve the quality of life.

Therefore if the depression is caused by life events, and is emotional in causation, we can address that cause, thus helping you take away the source of the depression. This can provide substantial or total relief in many cases as the clients themselves may then recover from the resultant condition.

If the condition is physical in causation, then the quality of the client's life can be greatly improved through better self care, self help and management skills, as well with dealing with the resultant emotional stress of the condition through therapy and support. Where the condition does have a physical cause, clients are warned to be particularly careful in taking themselves off any medication. We as complementary therapists do not attempt to replace medical treatment, indeed we work with conventional medicine practitioners. You should never cease taking medication without consulting your medical doctor first!

Many of the methods used are combined where appropriate in Transpersonal psychology / transpersonal psychotherapy. This does not mean having to convert to or follow any particular faith or belief. Indeed a strength of transpersonal therapy is to look at common themes in faith and non-faith societies.




Uni-Polar Depression



Most clients tend to suffer from "uni" polar depression, that is to say that they suffer from a depressed state, and not from mood swings into an "up" or "elevated" state. Often referred to as "clinical depression".




Bi-Polar Depression



Often referred to as the older term "manic depression", this type of depression has mood swings both into depression, and up into a hypo-manic or manic state. Thus the sufferer will tend to have times of deep depression, and times of excessive manic and inappropriate behaviour. More information on mood disorder management HERE




Transitional Depression



This is the type of depression that results from life events. This might include bereavement, redundancy, illness and injury. If left untreated it may well become a longer term condition, but if caught early may be completely resolved. Counselling and holistic therapy, as always in addition to medical advice via your doctor, are very effective in helping people to resolve these passing issues.

Be proactive

If you have a lifestyle that is challenging or stressful, or if you simply feel under pressure, it makes sense to have life coaching support on a regular basis, perhaps one session per one or two months. This provides support and a way of "off loading", as well as providing an opportunity to have proactive responses to problems. Sometimes if you do this, you can "catch" problems before they become more serious, resulting in conditions such as depression.

If you are suffering from any type of depression, or mood swings, counselling, psychotherapy and CBT may be extremely useful in managing your condition. Please note however that these are only appropriate in addition to medical supervision, and you must stay in contact with your medical doctor.

As well as comprehensive training and qualification in a range of therapies applicable to this topic, Denise has completed "Anxiety and depression: in association with NICE" CPD with British Medical Journal Learning and Stuart has completed "Anxiety and depression: in association with NICE", "

Bipolar disorder: management in primary care - in association with NICE", "

Bipolar disorder: management in secondary care - in association with NICE" CPD courses with British Medical Journal Learning.





In the first instance drop us an email or use the feedback form to contact us. We can then advise whether we feel we can appropriately assist you.

Denise is a CCC registered counsellor, Stuart is a NCP and NACHP registered psychotherapist and counsellor.

We adhere to appropriate National Occupational Standards, carry professional insurance and support regulation of therapists. We support the coming voluntary regulation of psychotherapy and counselling. Stuart is a CNHC registered hypnotherapist (voluntary regulation of hypnotherapy).

To Contact Therapy Services

EASY METHOD:



From 2010 psychological therapy will also contain elements of mindfulness and CBT in order to increase client development between sessions.

Would you like to train as a professional therapist and gain an award from a fully accredited awarding body? Click: HERE





Online Products & Services
A Range of professional services and products to support your development.

Hypnotherapy CD's & MP3
Programmed Gemstones




Are you earning what you deserve?


Key Words for Search Engines:
Edinburgh, Glasgow, Scotland. CBT, Cognitive Behavioural Therapy and training. Counselling and psychotherapy. Counsellor and Psychotherapist. Hypnotherapy, Hypnotherapist. Life Coach, Life Coaching. NLP Neuro Linguistic Programming. Accredited Therapists. Registered Therapists. Therapy and holistic healing. Anger management. Stress Management. Diet and nutrition. Weight loss and exercise programmes. Crystal healing and gemstones. Pastoral and spiritual healing. Multi faith and Wiccan healing. Reiki and energy healing. Relaxation therapy. Confidence, nerves, depressed feelings, anxiety, depression, self help, self hypnosis, hypnotist, hypnosis, trance. Phobias, fears, panic, frustration, aggression, violence, abuse. Drugs and alcohol. Eating disorders. Addictions, smoking, drugs, gambling. Personal Development. Sports Hypnosis, performance hypnosis, NLP for sales and performance.